Specialists in French Drain Replacement
Specialists in french drain replacement based in Montreal, mi-can inc paysagiste & pavages specializes in french drain replacement.
Replacing french drains, a safe operation
A French drain is used to drain water around the foundations of a building. The drainage system offers optimal protection against infiltration and flooding problems. It is therefore essential to keep it in good working condition.
As experts in French drain replacement, we can work on various types of buildings. We master every excavation techniques and guarantee a fast and effective service.
Fast and efficient French drain replacement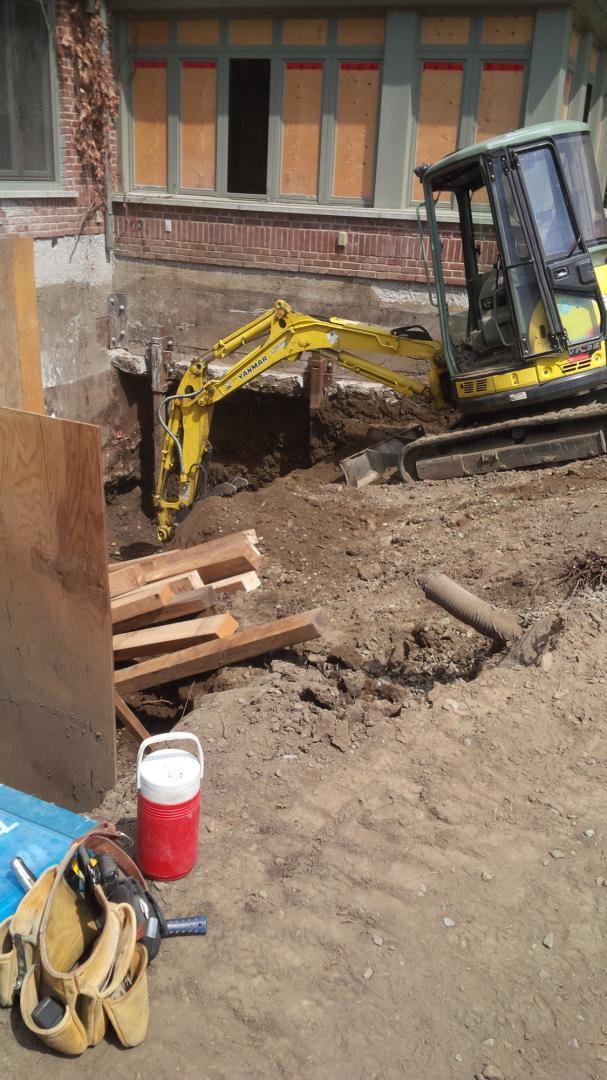 Our Services
Interior and exterior excavation
French drain replacement
Concrete slab repair
Landscaping - paver installation
Foundation waterproofing
Installation of green roofs
Pyrite decontamination
Our Strengths
Experience
Versatility
Thoroughness
Seriousness
We offer our services in the different boroughs of Montreal
Anjou
Rivières-des-Prairies
Saint-Léonard
Pointe-Aux-Trembles
Perfect mastery of the job
We have in-depth knowledge of all the steps involved in replacing French drains. From preparing the trench to removing the defective drain and burying the new drainage system, we guarantee a flawless job.
We operate throughout Rivière-des-Prairies, Anjou, Saint-Léonard and the surrounding areas. In addition to replacing French drains, we also offer concrete slab repair services.
Quality work is guaranteed for all French drain replacements in Montreal